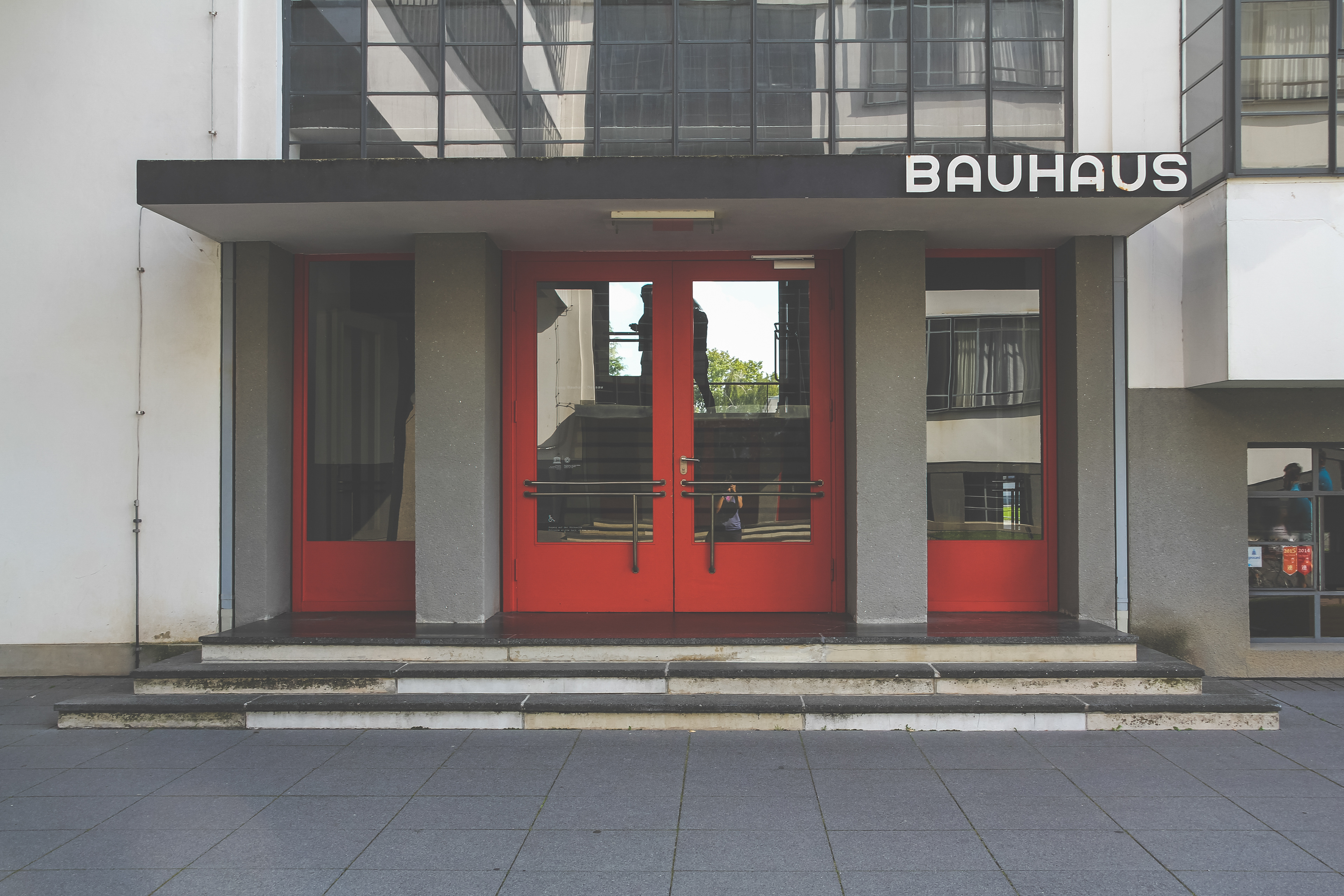 Having the opportunity to visit Bauhaus and see everything that our teachers in Cluj showed us about this huge cultural movement was impressive. I walked through the hallways where once Marianne Brandt (the great German artist, photographer and designer) walked, I entered the rooms where once László Moholy-Nagy( Hungarian painter, photographer and teacher) teached his famous classes, it's a feeling I can't completely describe. After reading these words, you may think we are huge architecture geeks now, but the  truth is: we are!

Now, we only visited Dessau for an afternoon, on our way to Berlin, but I think it's quite enough. If you ever go there you should:
- Take the time to enter the school and pay for the tickets, it's totally worth it trust me!
- Admire all the great design that was produced there in their exhibitions, the feeling you'll get will be: man, this looks like it was designed yesterday!
- Drink a coffee in front of the school, just for the sake of being hipster enough
- Wander around the campus
- Take a 5 minute walk to the teachers's houses
- Last but not least, drink a glass of wine at the Gropius Garden, if you are an architect, you have to!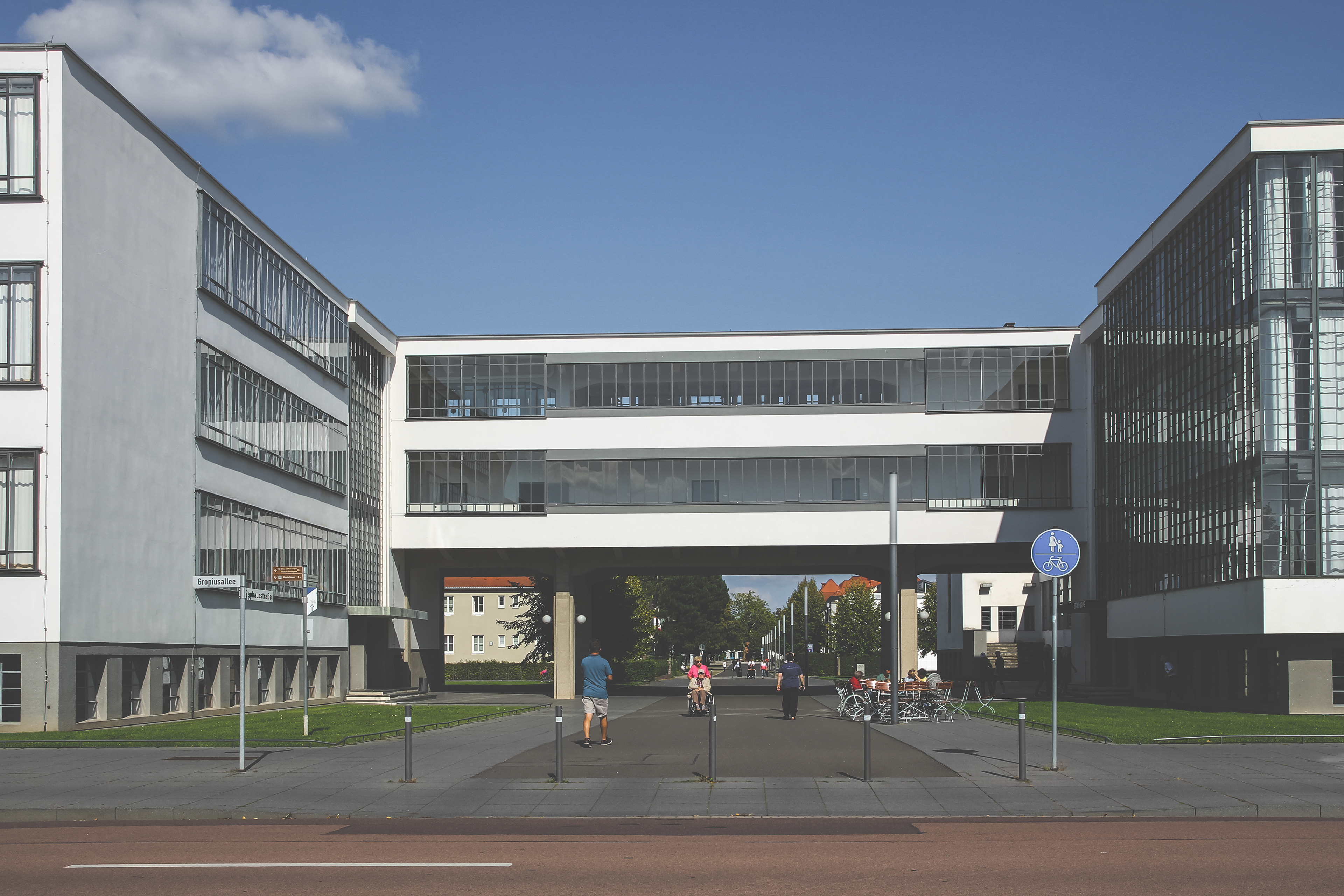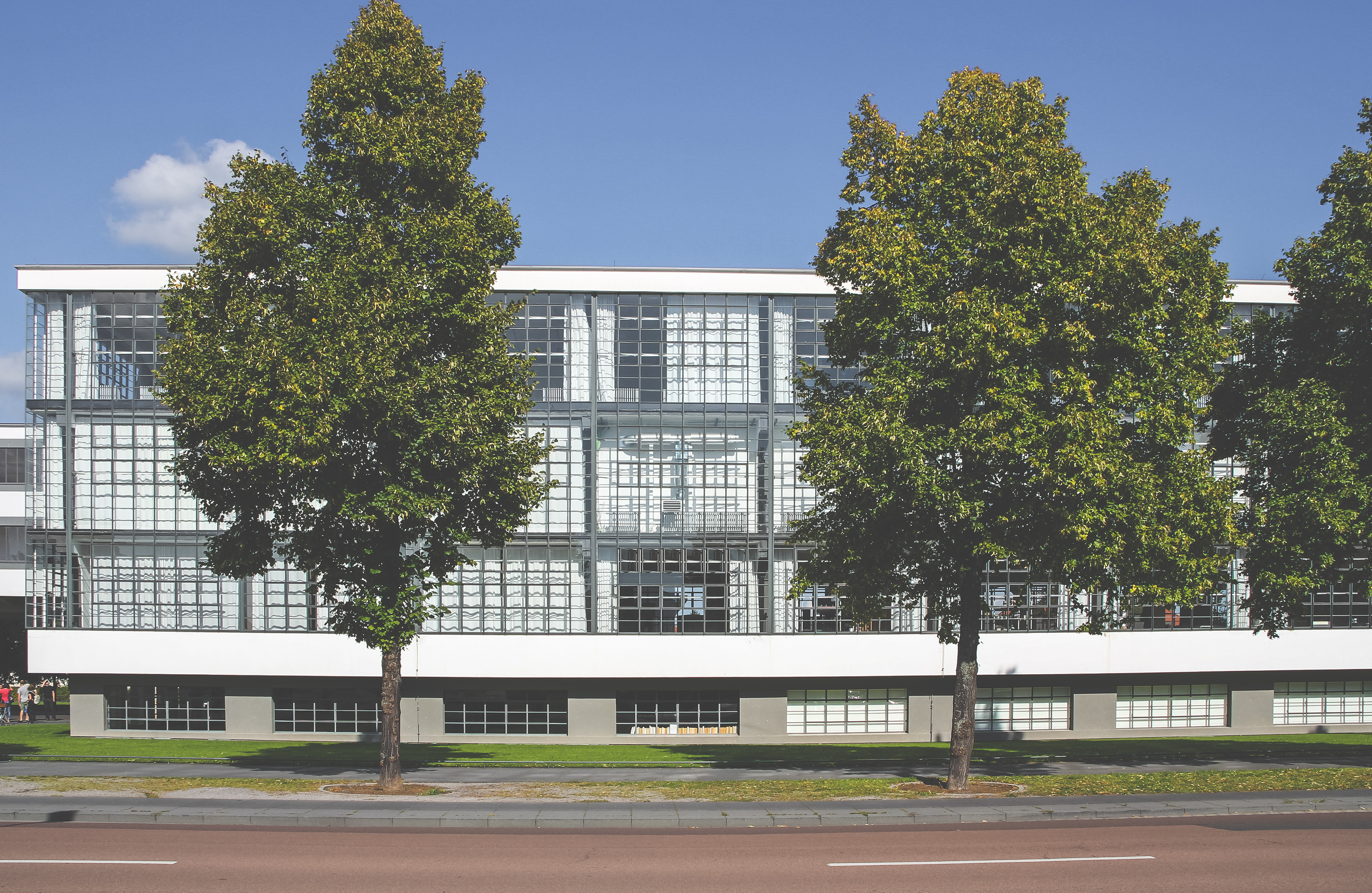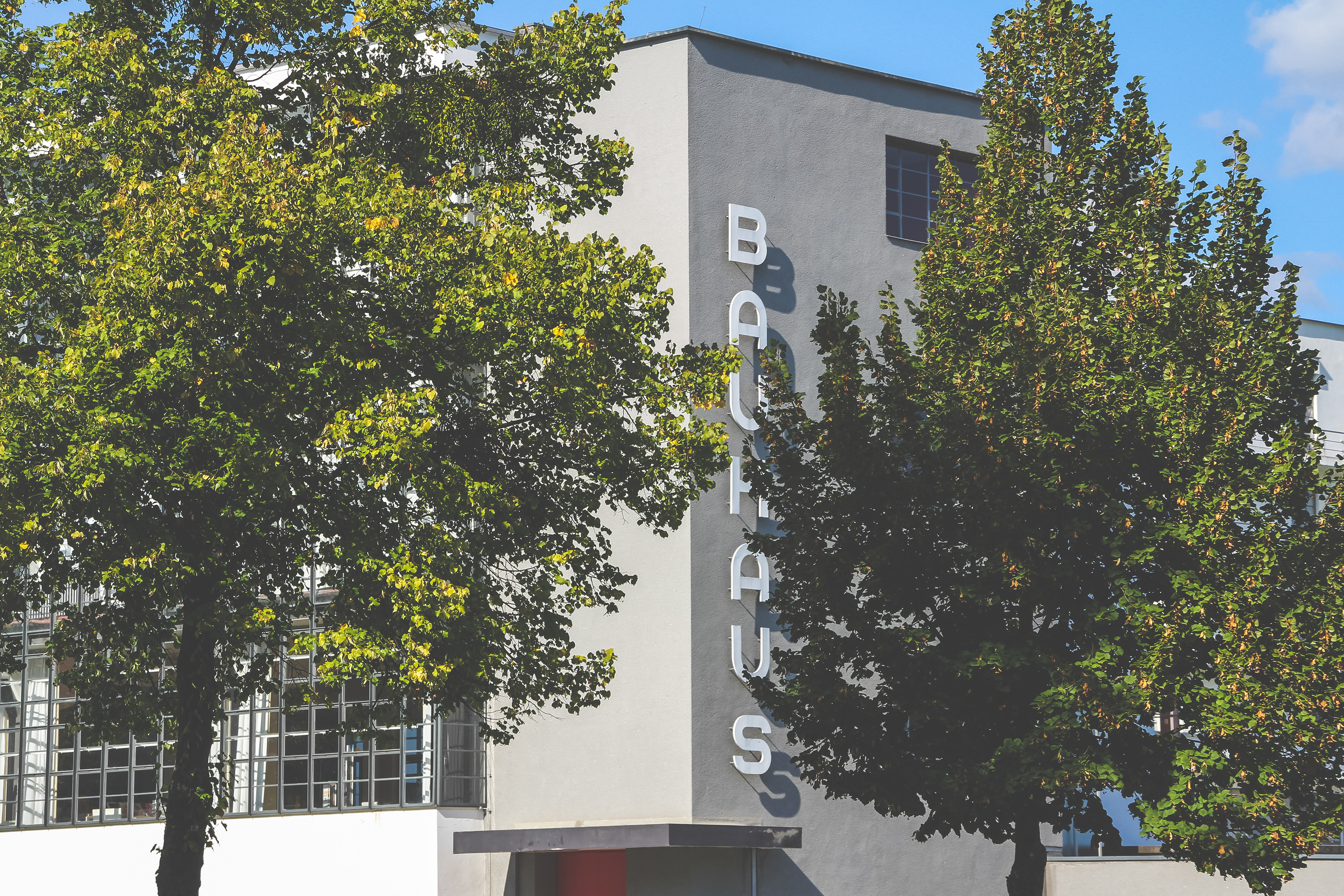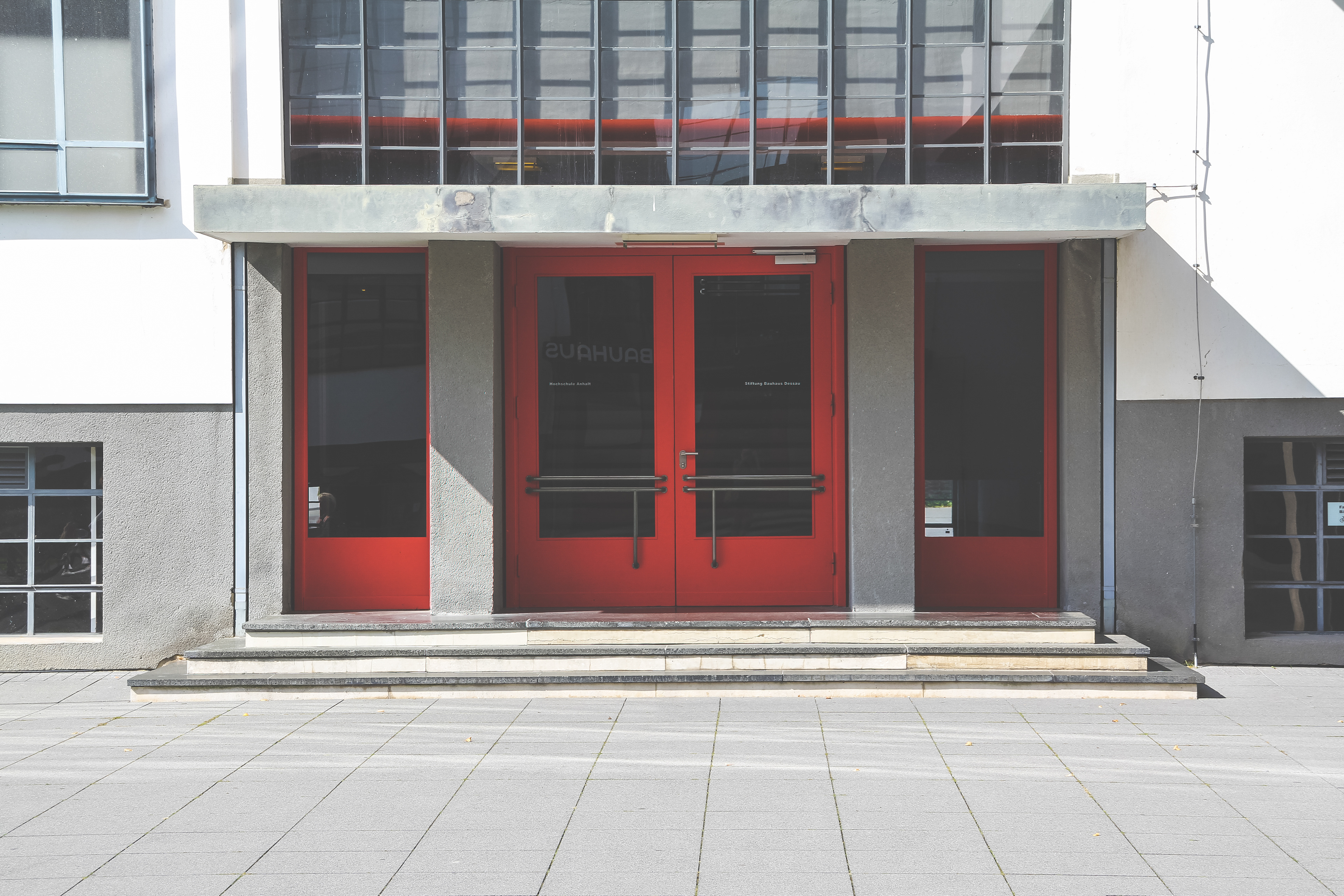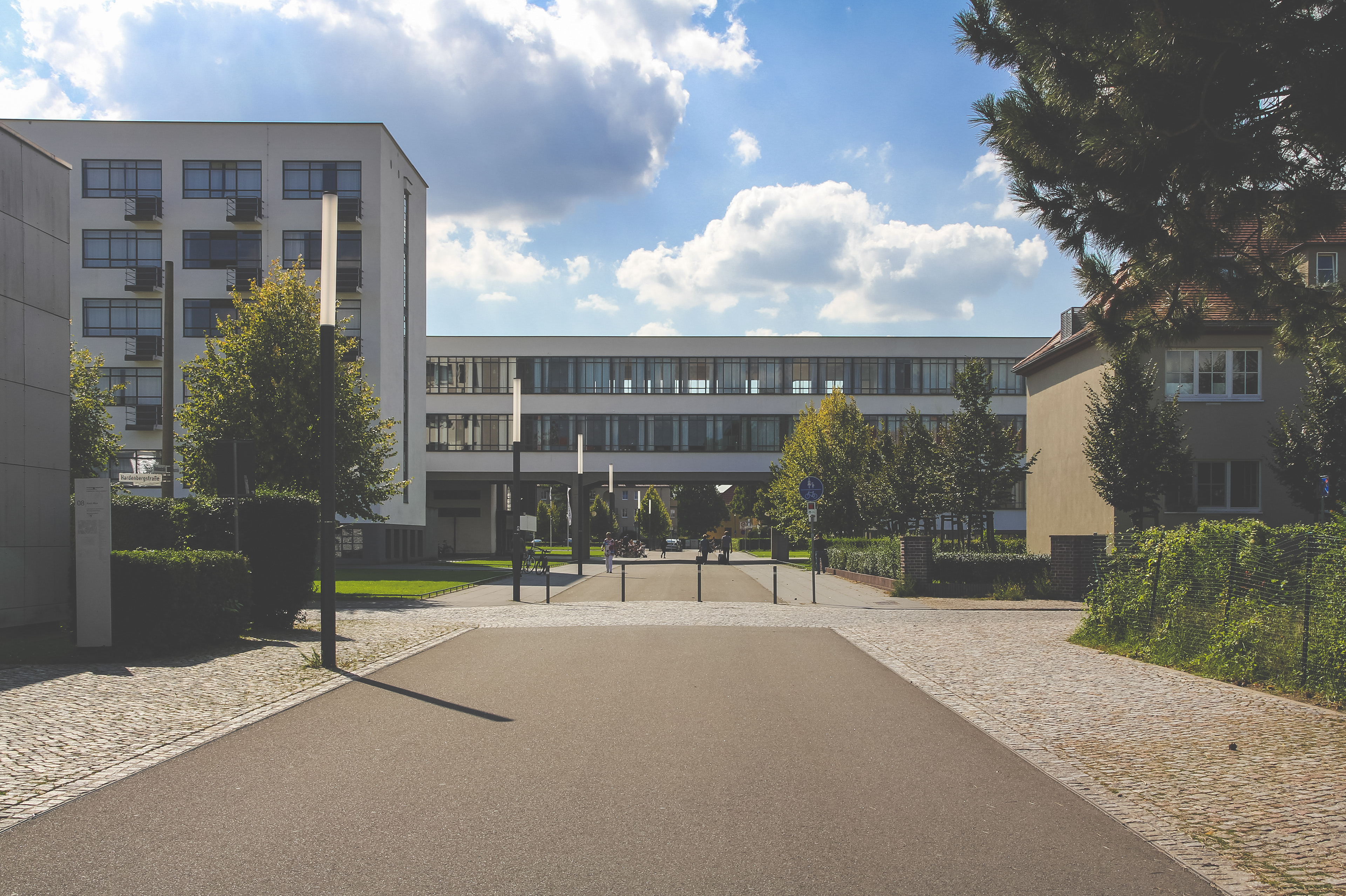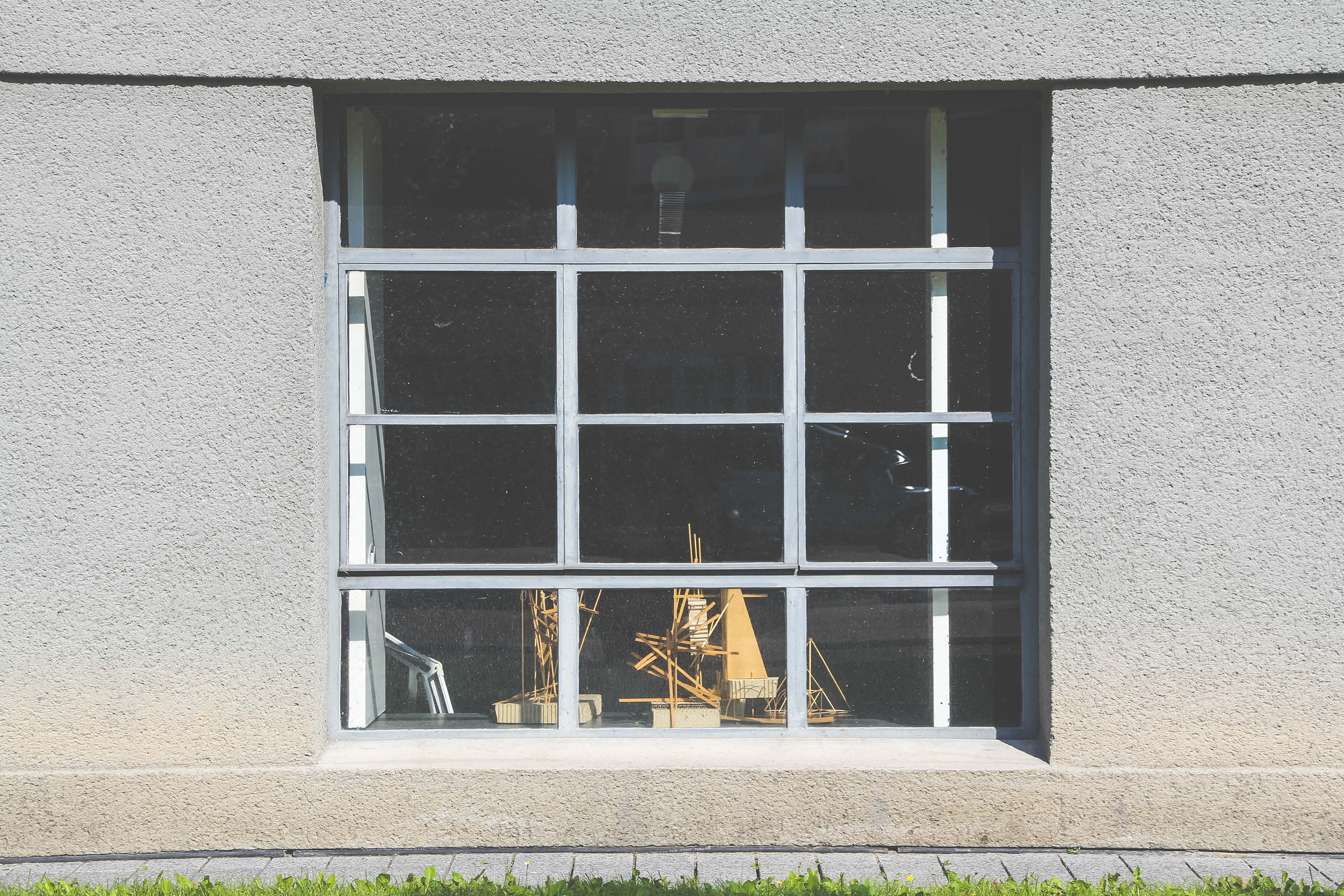 So this was the famous school and its facilities designed by Walter Gropius and now, you will see the teachers' houses, which are pretty close to this campus. Those 4 houses were also designed by Gropius between 1925 – 1926, but they are stunning. Located in a park, between trees, they were first destroyed, but were rebuild during the last 20 years. They belonged to: Gropius,  Moholy-Nagy and Feininger, Muche-Schlemmer and Kandinsky-Klee.  There you can also find a lot of interesting exhibitions and not many tourists, so it's quite calm and you can enjoy this experience to the fullest!